International Law Weekend (ILW) is an annual conference that attracts members from
academia, the practicing bar, and the diplomatic world. As Student President, I flew to New York to address the Student Congress and to help ensure that the Conference ran smoothly. Special thanks to the International Law Student Association executive office and the American Branch of the International Law Association for sponsoring an exquisite conference. See the program here.
The unifying theme of International Law Weekend this year was "International Law in Challenging Times."
More specifically: Can international law rise to the challenge? For decades, international law has provided legal solutions to global problems through the development of substantive areas of law, court systems, and a framework for modern international relations. Now we must ask, is this post-WWII regime still relevant? Can it meet the needs of the global community? The rapidly changing global landscape will test the adaptability and dynamism of international law. Unprecedented health crises, massive refugee outflows, climate change, gender inequality and other global challenges require innovative solutions. This is an opportunity for international law to reestablish its strong connection with the global community it serves. Panels at ILW 2017 will examine current global challenges, potential solutions, and a broad range of dynamic issues in both public and private international law. 
—————————————————————————————————————————————–
Aside from meeting such incredible international law scholars and attorneys at the 3-day affair, one of the most incredible experiences I had was attending The Permanent Mission of the Republic of Bulgaria to the United Nations. This embassy hosted a special reception for ILW 2017 attendees that Friday evening. The hosts were extremely gracious, and the architecture was positively alluring. For me, trying the Bulgarian food was a novel and delicious experience. My favorite Hors d'oeuvre was a dip called "Kyopolou," which is essentially ground egg plant and red bell pepper. Special thanks to The Permanent Mission of the Republic of Bulgaria to the United Nations for hosting the ILW reception.
—————————————————————————————————————————————–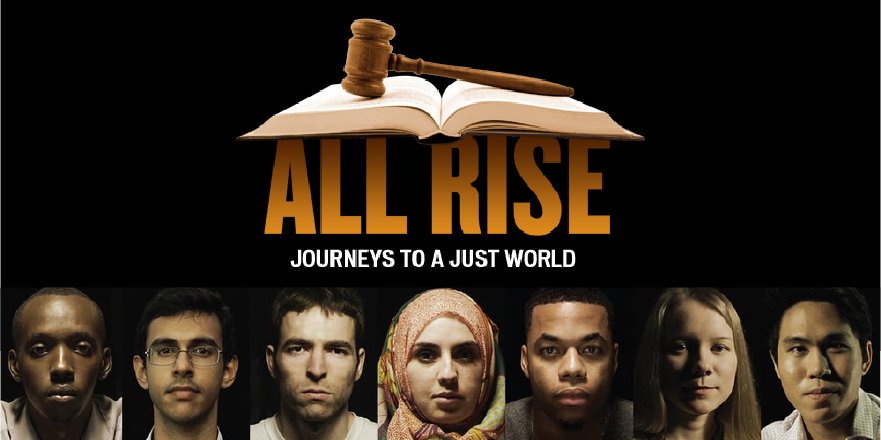 During International Weekend, the International Law Students Association showed "All Rise" a documentary that takes viewers along the "Jessup Journey" of 7 students who participated in the International Rounds of the Jessup competition. Click here for the application form and guidelines of use. If you are not a part of the Jessup Community, please email info@allrisemovie.com for more information.